Yamaha Motor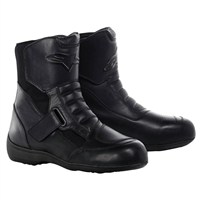 2012 Ridge Waterproof Boot by Alpinestars
$69.95
Retail $129.95
Yamaha Motor
JPD "Bomber" Chrome Engine Components
from $11.95
Portland's Yamaha Dealer Providing Yamaha Parts & Accessories
At Portland Sports Plaza, we are proud to offer great deals online on all of your Yamaha USA motorcycles, ATVs, machinery, and yamaha parts. We are always well stocked and our online Yamaha store is organized so that you can quickly and easily find just the right equipment you need for your Yamaha. The difference is in the details, and we carry some of the best Yamaha USA products in the industry. Direct from original equipment manufacturers (OEM), our inventory represents the finest products on the market. In addition to the Yamaha brand, we also carry a huge selection of accessories for Star, Kawasaki, Harley Davidson, Honda, Suzuki, Polaris, Victory, and many more.
Alongside our dedication to high performance and superior quality in Yamaha parts and products, PortlandSportsPlaza.com has amazing discounts on Yamaha USA parts so that you can get out there and enjoy the great outdoors without breaking the bank. We are devoted to affordability with prices that you'll find are well within your budget. Amazingly, we sell ALL Genuine Yamaha Parts at 30% OFF when you look up your parts at our webpage for OEM Parts, as well as 25% OFF ALL Genuine Yamaha Accessories and Genuine Star Accessories at the website page OEM Accessories.
Your total satisfaction is always our highest goal at Portland Sports Plaza. Don't go elsewhere and risk settling for lower quality merchandise with steep price hikes and terrible customer service. Even if we don't have the exact product that you want, we will help you find it! Check out our vast selection of Yamaha USA machinery and parts today, and see for yourself why our customers always come back to us for all their Yamaha needs. Shop with Yamaha Sports Plaza, and know that you are getting the best deal every time.